House hunting can be a fun but stressful experience. The last thing you'd want when looking for your dream house is to become a victim of a real estate fraud. The huge amount of money involved in trading and the exchange of confidential information makes real estate prone to criminal activities.
The complaints reported by Email Account Compromise (EAC) and Business Email Compromise (BEC) resulted in over $1.8 billion losses in 2020 alone. Here are a few examples of popular real estate scams.
Wire Transfer Fraud
Real estate wire fraud is a prominent type of cybercrime. This type of fraud frequently targets homebuyers as they go through the home-buying process.
Criminals can acquire access to your social security numbers, bank accounts, and other confidential data by hacking into your email and other modes of communication.
They can intercept your chats and steal significant amounts of money from your clients using this information.
Home Title Theft
When ownership of a property is gained illegally without the owner's permission, it is known as home title theft.  It's also known as house stealing, deed fraud, or deed theft.
Scammers impersonate themselves as real estate agents and obtain the information they need to carry out a title theft.  Home title theft victims are urged to file a complaint with the Federal Trade Commission (FTC) to get a professional inquiry set up to look into the matter.
Mortgage Fraud Scams
Home buying can be a stressful and expensive process. Thus no strings attached loans may mislead homebuyers. In this type of mortgage fraud, the lender promises you a loan with no closing expenses or low-interest rates.
Unfortunately, you may discover hidden fees that weren't disclosed during the application process and much higher interest rates once the loan is finalized.
Therefore it's crucial to work with reliable and reputable lenders to avoid such scams. You should always check the contract terms and closing documents properly.
Foreclosure Relief
Homeowners experiencing financial difficulties may fall behind on their mortgage payments and fear losing their homes. Scammers are in search of such desperate homeowners who need funds urgently.
They may offer foreclosure aid to help save your home in such a difficult situation. Unfortunately, the pandemic has skyrocketed foreclosure relief scheme scams as many people face financial hardships and have lost their jobs.
If you are unable to make your mortgage payment, speak to your lender about loan modifications, request forbearance, or any other possible alternative instead of turning towards these fraudulent relief schemes.
Rental Fraud
According to a recent survey, 5.2 million renters in the United States have lost money in various rental frauds, each of which resulted in varying degrees of financial damage. Fake rental adverts are the most common type of rental fraud.
A scammer publishes an apartment ad and attempts to collect lease money or deposit from a potential tenant. The Federal Trade Commission holds that any payment requests made before meeting with a landlord or signing a lease, particularly via cash or wire transfer, are warning signs for rental scams.
Scammers may also mislead about facilities, such as air conditioning or in-unit laundry or air conditioning, to raise the rent they may charge for a unit.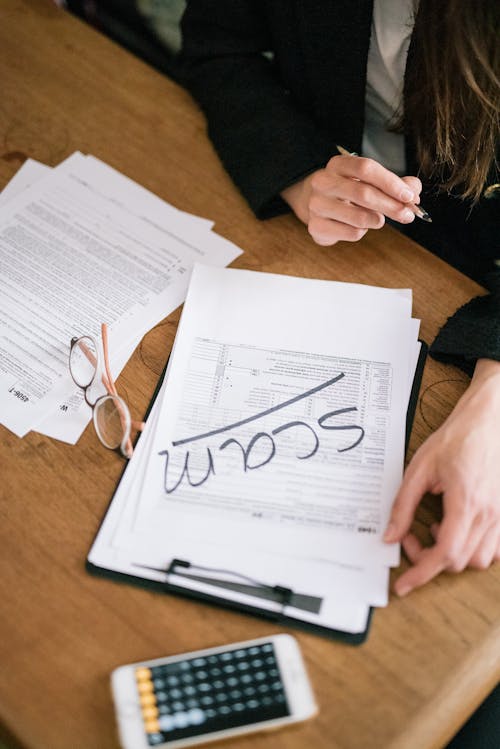 If you're looking for a reliable and experienced Realtor, look no further than Dallas Contemporary Homes. They have the best Realtors in Dallas who will help you find the best deal when buying or selling a property.
Get in touch with them for a smooth experience.