Moving to Dallas from any large US city might be challenging. Whatever the obstacles, one thing is certain—this will be one of the best decisions you've ever made, for all the right reasons.
With 1.3 million occupants, Dallas is one of the most populated and diverse states in the United States.
Being home to a diversified population and a plethora of opportunities, here's why Dallas is a top destination for prospective homebuyers.
Employment Opportunities
The Dallas-Fort Worth metropolitan area is one of the largest and most populated in the country, providing a diverse range of work opportunities.
It's one of the top places in the US for workers trying to advance their careers, with job growth of 2.9 percent in the last several years. Dallas is home to some of the world's top firms, including ExxonMobil, AT&T, and Southwest Airlines.
So, if you're thinking about coming to Dallas to advance your career, you'll find a lot of possibilities. The job market will further continue to boost in the upcoming years.
Affordability
You'll not only have a higher chance of finding a solid job with a big firm in Dallas than you would anywhere else, but you'll also be able to enjoy your pay more. Examine how Dallas stacks up against other large cities, although its cost of living is 2% more than the national average.
With a price index of 245 for New York City, 197 for Miami, and 165 for Dallas, it's reasonable to assume that living costs are lower in Dallas.
Academic Opportunities
Do you want to get a master's degree, switch careers, or acquire a new skill? The education programs in Dallas will appeal to you if you appreciate learning and improving.
The University of Texas and Southern Methodist University (SMU) are among the many private, public, and communal academic institutions in the Dallas area.
SMU is ranked 61st among the best colleges in the United States by US News and World Report and offers top graduate business and law programs. It also has unique learning opportunities like anthropological field trips in the New Mexican Mountains.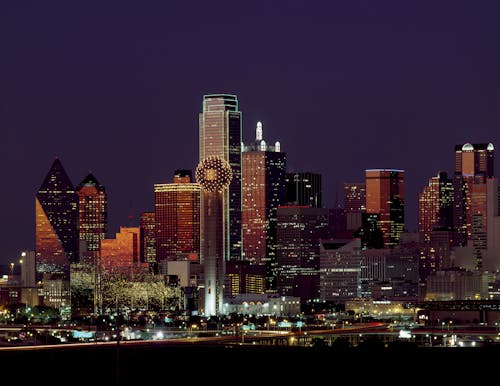 It's a Safe City
Dallas, particularly its suburbs, is significantly safer than many other major American cities. Dallas' crime rate has been falling.
It's also a safe place for solo female travelers. If you take simple precautions, you can almost eliminate the possibility of a disaster.
Friendly People
One of the many perks of living in Dallas is the ease with which you can make acquaintances.
When you first meet someone in Dallas, you'll notice their laid-back, inviting demeanor. They enjoy socializing. Therefore even though this is a large city, the folks are friendly.
If you're looking for a home in Dallas, Dallas Contemporary Homes is where you can find top-notch Realtors.
From Downtown, Deep Ellum, and Bishop Arts to any other stunning part of Dallas, their experienced Realtors can help you secure the best property in any part of the city.
Get in contact today to get started.