Looking for a new modern home in Dallas, Texas? Purchasing a new home is a one-of-a-kind experience that you'll remember for years. While looking for the right home might get exhausting, that doesn't mean you should buy the first house you see. It's not that simple.
To acquire your ideal home, you'll have to meet a few requirements. You'll be spending the next many years in this home, so make sure everything is in working order before closing the deal.
This article will guide you on the requirements of buying a house.
1. Budget
Your financial situation and budgetary constraints are the most significant factors influencing your home purchasing decision. Therefore you must have a budget to fund your dream purchase.
How much are you willing to pay overall? Do you have enough money on hand to complete any remodeling projects? Before starting with a house hunt, you must first answer these questions.
You'll need money to cover the additional costs of home inspections and Realtor fees. You must also ensure you have sufficient funds for necessary repairs and upgrades.
2. A Down Payment
A down payment is a significant part of the home buying process. It's a part of the buying price you pay to the seller to confirm the purchase.
However, the 2008 economic crisis has led to the tightening of the down payment standards and regulations. A higher deposit guarantees the seller that the buyer is legit and is interested in buying the property.
3. A Reliable Lender
With property prices reaching an all-time high, financing a home purchase has become even more difficult. You must carry out a detailed analysis of your spending capacity and explore your financing alternatives.
If your house is out of your price range, contact a reputable hard money lender who can help you with your dream purchase by offering several specialty loans.
4. Documentation
Having all your jigsaw pieces aligned in a row will make the buying process go more smoothly. Inadequate documentation might cause multiple problems and hurdles, delaying your purchase.
It can also hinder your loan application, bringing your dream purchase to a halt. Therefore you must have the required documents ready beforehand when applying for loans and purchasing the house.
You'll need your credit analysis, DTI ratios, Sales deed, NOC, and several other documents to support the process.
5. A Seasoned Real Estate Agent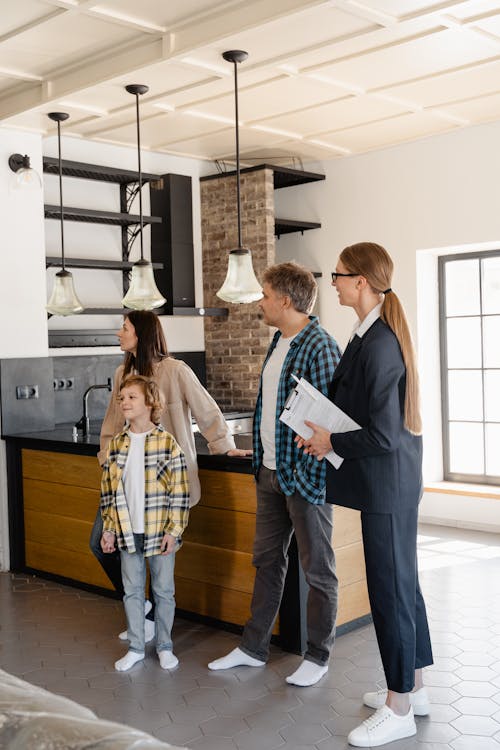 When buying your dream home, you have a visualization of what you want your house to be like. You know what you want, from a swimming pool to the number of rooms and other amenities.
If you keep that list in mind, you'll be able to find various properties for sale in your area. But the question is, which option is the best out of all the possibilities? This is where a real estate agent may assist you. If you don't deal with a real estate agent when buying a home, you'll have to go through all the listings and possibilities yourself.
A qualified real estate agent would generate a list of properties based on your requirements and needs. They'll also help you with the buying process, making it simple, quick, and hassle-free.
Dallas Contemporary Homes is a real estate brokerage specializing in buying and selling contemporary-modern homes in Lakewood, Kessler, Downtown, or any other part of Dallas.
They will help you go through popular new and popular house listings. They also offer a customized search option, allowing you to create a unique strategy for finding your perfect home.
Contact them today and get started!